Released in the last few weeks, the EarthObserver mobile app lets you interact with geology, climate, underwater, sonar, atmospheric, etc. data once only available to earth scientists. There are three projections to choose from: Mercator, North Pole, and South Pole. Map resolution ranges from 4-30 meters, and an info button gives you access to data sources and citations. You can even take a screenshot within the app. EarthObserver was created by Columbia University's Lamont-Doherty Earth Observatory, and looks absolutely amazing.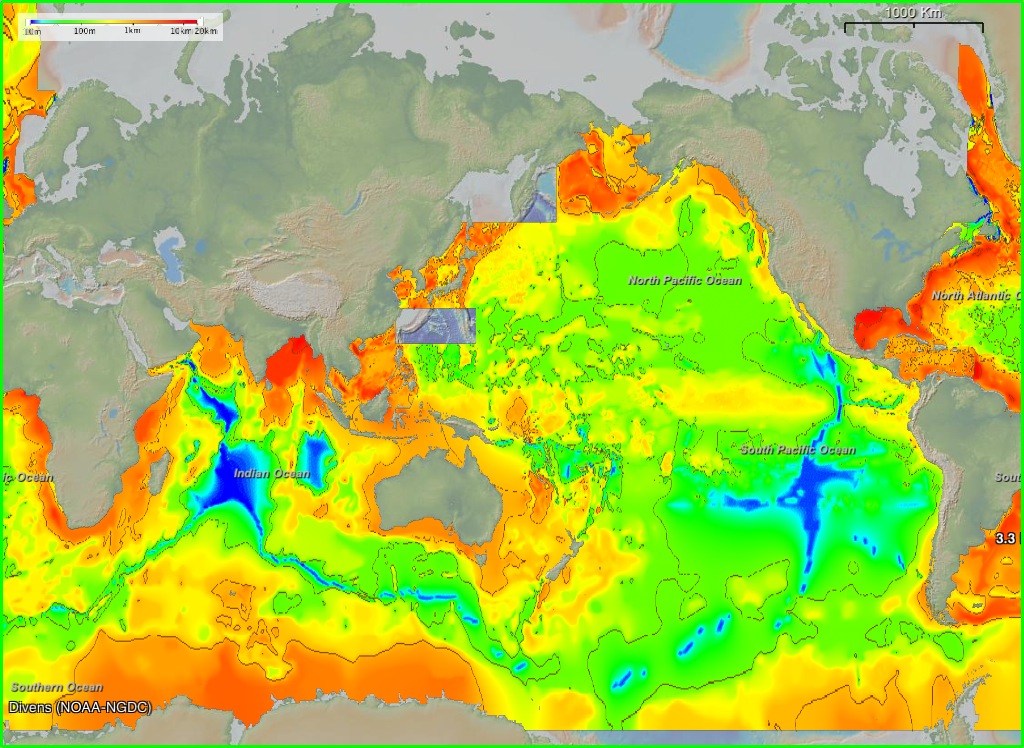 Ocean Sediment Thickness
http://www.earth-observer.org/
Unfortunately, I do not own an iPhone, iPad, or iPod. However, those of you who do can now access what appears to be a pretty darned cool app on your mobile device. The rest of us will have to settle for "companion software" on our Macs/PCs. I'm hoping an Android version will be available soon =). What are your thoughts?